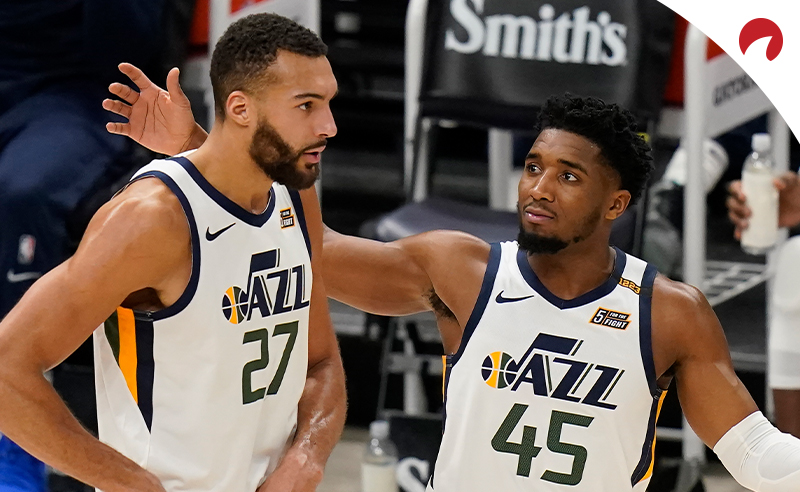 We've reached the halfway point of the 2020-2021 NBA season and one of the best things to do as a regular NBA bettor is to reflect on betting trends you witnessed through the first chunk of the season. Some of these could be flat-out clunkers or pristine moneymakers that bettors can bank on for the remainder of the year.
See Odds Shark's Best NBA Sites
As always with trends, it's never foolproof so it's important to do your research and use resources like the NBA Underdog Report or the 1Q and 1H Betting Report before locking in your bets. That being said, I've pinpointed a few cases that bettors should take note of and keep on their radar going forward.
NOTE: All figures below are based on $100 bets per wager.
Here are the most and least profitable bets across many different scenarios entering the second half of the 2020-2021 NBA regular season:
Which NBA Teams Were The Best Bets in the First Half of The Season?
Best & Worst NBA Bets Of First Half Of 2020-2021 Season
| Bet Type | Most Profitable | Least Profitable |
| --- | --- | --- |
| Full Game Moneyline | Hornets: $1366.51 | Timberwolves: -$1523.12 |
| Home Moneyline | Knicks: $1027.34 | Rockets: -$692.28 |
| Away Moneyline | Bulls: $1005.29 | Timberwolves: -$888.57 |
| Moneyline Favorite | 76ers: $165.49 | Pelicans: -$776.48 |
| Moneyline Underdog | Hornets: $1491.24 | Timberwolves: -$1440.00 |
| ATS | Jazz: $1272.72 | Rockets: -$1300.00 |
| ATS Favorite | Jazz: $1190.91 | Pelicans: -$845.45 |
| ATS Underdog | Nets: $527.27 | Timberwolves: -$909.09 |
| First Half Moneyline | Knicks: $1222.50 | Timberwolves: -$1670.00 |
| First Half ML Home | Knicks: $599.61 | Lakers: -$910.95 |
| First Half ML Away | Spurs: $963.48 | Warriors: -$1066.38 |
Best OVER & UNDER NBA Bets Of First Half Of 2020-2021 Season
| Bet Type | OVER | UNDER |
| --- | --- | --- |
| Full Game | Pelicans (25-10-1, $1272.73) | Knicks (14-23, $690.91) |
| Full Game Home | Pelicans (15-3-1, $1063.64) | Rockets (2-12-1, $890.91) |
| Full Game Away | Hornets (14-4, $872.73) | Lakers (4-14, $872.73) |
| First Half | Kings (22-13-1, $700.00) | Grizzlies (10-22, $1000.00) |
| First Half Home | Kings (12-7-1, $390.91) | Grizzlies (4-14, $781.82) |
| First Half Away | Raptors (14-6, $672.73) | Clippers (4-15-1, $963.64) |
---
Utah Jazz – Best ATS Bet
There have been lots of surprises through the first half of the 2020-2021 NBA regular season but the Utah Jazz might be the biggest one so far. Leading the NBA standings at 27-9 SU and 25-10-1 ATS, oddsmakers tend to overcorrect a team's spread to try and even out a team's ATS success but the Jazz thumb their noses at sportsbooks.
The Jazz have been favored in 33 of their 36 games this season and still have managed to cover the spread in 24 of them. If you had bet $100 on the Jazz spread when they're favored this year, you'd be up to $1,190.91 in profit. They've done most of their damage at home and are 13-2-1 ATS in 16 games in Salt Lake City.
On the flip side, the team that is becoming an embarrassment to the league for its shortcomings has to be the Houston Rockets. The Rockets are the least profitable team in the league at -$1300 for spread bettors and currently have the worst overall ATS record in the NBA at 11-23 ATS in 34 games.
New Orleans Pelicans – Best OVER Bet
A cash cow for totals bettors, the New Orleans Pelicans have easily been the best OVER bet in the NBA this season with an O-U record 25-10-1 in 36 games. Part of the reason could be oddsmakers making their totals too low but they may need to jack those figures up, especially when the games are played in the Bayou. The Pelicans own the best OVER record at home this season at 15-3-1 in 19 games.
How did this come to be? Well, low closing totals are the obvious answer but the Pelicans defense has been atrocious this season. The Pellies rank 26th in the NBA in scoring defense at 115.9 while having blue-chippers in Zion Williamson and Brandon Ingram to keep pace on offense to the tune of 115.5 per game (ranked fifth).
The Pelicans and Nets are the only two NBA teams to rank in the top five in points scored per game while also ranking in the bottom five in points allowed per game.
Charlotte Hornets – Best Moneyline Underdog
If you've been reading Odds Shark's NBA Underdog Report, then you know the Charlotte Hornets are the darlings for underdog moneyline bettors this season. The longtime punching bag of the Eastern Conference, the Hornets continue to be the most successful when oddsmakers underestimate them. Charlotte has been an underdog in 27 games this season but has won 13 of those outright. Had you blindly bet every one of those games with $100 each time on the Charlotte moneyline, you'd have $1,491.24 in profit.
As to why the Hornets are playing with this newfound spunk, no need to look any farther than rookie LaMelo Ball, who is a huge favorite for NBA Rookie of the Year odds. Ball's playmaking and pace have given new freedom to the Hornets and has complimented the playing style of Gordon Hayward, who leads the team in scoring at 21.5 points per game. If you can hear that buzzzzzzzz sound, that likely means you cashed on the Hornets moneyline at least once this season.
New York Knicks – Best 1H Moneyline and ATS Bet
After covering the first-half spread in 13 straight games and finally being mentioned in the Eastern Conference playoff race, the New York Knicks deserve some love for this resurgence. Head coach Tom Thibodeau has brought a defensive toughness to a squad that was mostly picked to finish in the basement again after striking out in the free agency in the offseason. With Thibs' arrival, the Knicks have the No.1-ranked defense in the league, which seems insane given this roster is nearly identical to the one last season.
The Knicks lead the NBA in the first-half moneyline and ATS profits and have come out of the gates firing in each game. They lead the NBA at 25-10-1 ATS for first-half spreads along with being the most profitable for moneyline bettors. Had you just bet on the Knicks first-half moneyline in all of their 36 games, regardless of being a favorite or underdog, you'd have $1,222.50 in profit.