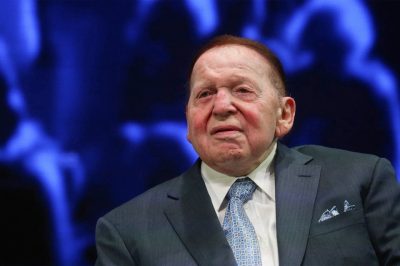 Gambling mogul and eager supporter of President Trump Sheldon Adelson has passed away after battling cancer for a long time. The information was confirmed by Mr. Adelson's wife.
Sheldon Adelson, who managed to build a global casino empire spanning literally from Las Vegas to China and become one of the most powerful people in both international and domestic politics, died from some complications associated with his non-Hodgkin's Lymphoma treatment at the age of 87.
The casino billionaire, who at one point in his life was one of the richest people in the world, was born in a family of Jewish immigrants in 1933. Later in life, he managed to build his casino empire and became one of the most recognizable men in the gambling industry on a global scale, having correctly projected that Asia would become an even larger market than it used to be. In 2018, Forbes ranked Mr. Adelson under No.15 in the list of the richest people in the US.
For years, the casino mogul was keeping his distance from most American Jews, who have been known for supporting the Democratic Party for years. Unlike them, Adelson supported the Republican Party and was known as the most influential contributor to the Republicans over the last few years of his life. He set a few records for individual donations made during a certain election cycle.
Sheldon Adelson Was Successful Gambling Empire Owner and Avid Political Figures' Supporter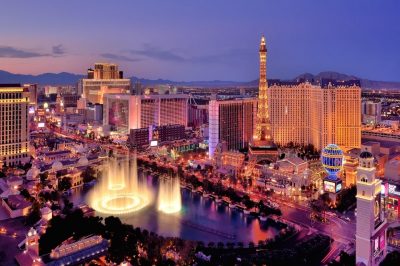 Sheldon Adelson died only a few days after Las Vegas Sands Corp. revealed that he had taken a leave of absence from the company to resume his cancer treatment. His diagnosis of non-Hodgkin lymphoma was officially confirmed by the gambling company in March 2019.
At the time he was announced to have been temporarily stepping down from his responsibilities as CEO and chairman, Mr. Adelson handed the job to Las Vegas Sands' COO and president Robert Goldstein.
The casino billionaire was not this successful all his life. In fact, he became a booming businessman and an influential political donor when he got in his middle age years, with his wealth and engagement in politics both increasing through the 1990s. Sheldon Adelson was one of the avid supporters of President George W Bush and also backed the Republican candidate Rudolph Giuliani in the 2008 presidential elections, before choosing to support the final candidate, Senator John McCain.
Over the years, Adelson and his wife spent millions on funding the political endeavors of Newt Gingrich and then Mitt Romney before eventually coming around President Donald Trump.
The base of his casino empire was put in 1989 when he bought the Sands Hotel. However, at the time, he was considering to use it as a convention space, not just gambling. That is why he established a convention hall and managed to attract a massive number of people, while other businessmen followed his suit.
Then, he tried to replicate the Las Vegas Strip in Macau and succeeded, with his wealth marking a massive growth. Soon, the revenue generated by his Macau endeavor surpassed the ones of his gambling holdings in Las Vegas, and Mr. Adelson later expanded his gambling empire to Singapore. He has lately been showing some interest in getting one of the three legal permits for establishing and operating an integrated casino resort in Japan.
Sheldon Adelson's death now leaves his gambling empire amid growing economic uncertainty because of the ongoing coronavirus pandemic and it still remains unclear what his successors will do with the assets he is leaving as a legacy.