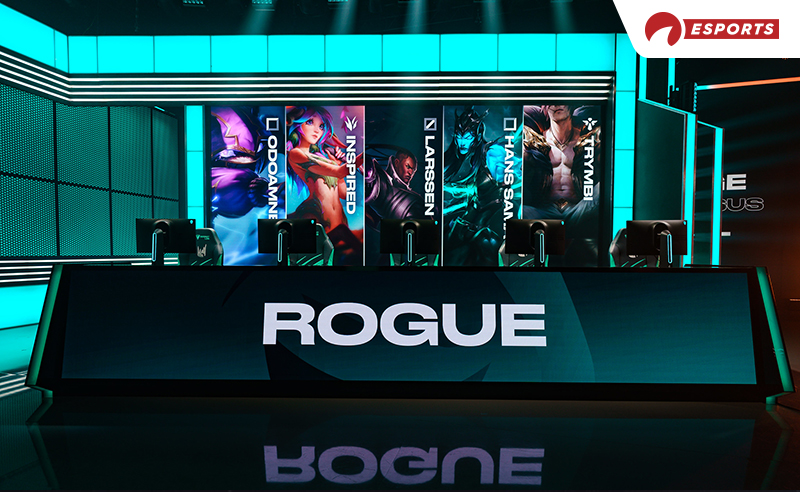 League of Legends action continues this week as the usual leagues rage on around the world. We'll see some very exciting matches from the LEC, LCK and the LPL throughout the week, as well as the long-awaited kickoff of the LCS Spring season.
With quite a few matches having already been played in every league (and the LCS Lock In), we are finally getting a good idea of each team's form. This means results may be a bit more predictable, making it the best time to place some League wagers, if you haven't already.
T1 vs Nongshim Red Force – February 3
We kick things off this week with the LCK, starting with T1 against Nongshim Red Force.
If you haven't been following the Korean league, you might just be thinking this is an easy win for Faker, and maybe you don't even know who Nongshim is. However, this one is definitely not easy for Faker and T1, and Nongshim is definitely worth keeping your eye on.
So far, the LCK has gone poorly for T1. They've been experimenting with a 10-man roster and are currently the essence of inconsistency. With just two wins in six matches, they find themselves in eighth and it doesn't look good going forward. Nongshim Red Force, meanwhile, has found a decent bit of form with its new roster, featuring Korean legend Peanut and up-and-comer Rich, currently sitting just above T1 with three wins and three losses.
Despite their shortcomings, T1 still enters as the strong favorite at -222 on Betway, while Nongshim sees moneyline odds of +155. We'll be looking for T1 to continue its poor form here and back Nongshim in a straight moneyline, looking to capitalize on the great odds.
Best Bet: Nongshim Red Force +155 at Betway
Afreeca Freecs vs Hanwha Life Esports – February 4
Up next is another LCK special, this time between two of the smaller sides who have been doing surprisingly well.
Both Afreeca Freecs and Hanwha Life Esports are considered to be mid-table sides at best, but have been performing very well so far, reaching even the top few LCK places. Both will be looking to capitalize on their solid form and reach new heights here, but there can only be one winner.
Unfortunately for Afreeca, all signs point to Hanwha Life being the ones to take it. With a moneyline of -286 on Betway, there isn't too much value in a simple Hanwha Life pick, but there is a very good prop to look at.
As both teams have been in solid form, it's likely to be at least a bit competitive. Hanwha is also no stranger to dropping maps while winning their series, having seen four of their six go the distance, with the two 2-0s being an expected loss to DWG Kia and a win against Fredit Brion.
Therefore, the best way to go is backing the match to be an extended series with an OVER 2.5 maps bet at a surprisingly high +105 on Betway.
Best Bet: OVER 2.5 Maps (+105) at Betway
TT Gaming vs LGD Gaming – February 5
Friday starts with an LPL match between two bottom-of-the-table teams, TT Gaming and LGD Gaming. Both have gotten off to less than impressive starts, but there is a clear favorite.
Overall, LGD has been a disaster this season, failing to win even one series so far and winning just one map in 11. TT, meanwhile, hasn't been too much better, but they have been putting up a fight. They've won one series so far, and have won three maps overall – what's most impressive is that their win was a clean 2-0 against a strong Victory Five squad, showing their potential.
The odds put this match as a close one and it's hard to blame the bookmakers for being unable to pick a decisive favorite. However, TT definitely has a big edge here considering their overall performances and a straight moneyline for them at -111 on Betway is a great pick.
Best Bet: TT Gaming -111 at Betway
Rogue vs Schalke 04 – February 5
It's time for the LEC with our next pick, where we look at two stars of the show – Rogue and Schalke 04.
There are two big talking points to this match: Rogue being undefeated and Schalke managing to take down G2. First up, Rogue does actually look to be one of the best in the league at the moment and is definitely building on a very strong 2020. We should expect a very strong finish from them this spring.
Meanwhile, Schalke is a bit of a question mark. Yes, they did beat G2, but they also lost to Excel and Fnatic the week before. Considering the relatively fresh roster, we can expect a variety of performances from Schalke and taking down G2 after losing to Excel shows just that. However, I believe their win was more of a one-off result and we won't consistently see Schalke challenging the top teams.
All in all, considering both teams' results, Rogue's incredible form and Schalke's uncertainty, backing the favorites here is the best bet. Thanks to Schalke's earlier win, the odds are a bit skewed, which helps us a lot. We can now find the moneyline for Rogue at -222 on Betway, giving us a low-risk wager with a decent reward.
Best Bet: Rogue -222 at Betway
FunPlus Phoenix vs Top Esports – February 6
We return to the LPL on Saturday for one of the biggest matches in the league, FunPlus Phoenix vs Top Esports.
If you've watched competitive League of Legends, you've probably heard of Top as the be-all and end-all favorites from China. They were meant to dominate Worlds 2020, while FPX didn't even make it there. It should be a clear-cut match, though it's anything but that.
So far, FPX has been one of the best teams in China, while Top has struggled heavily in the league. In fact, FPX currently sits second with just one loss, while Top is in seventh with a 3-2 scoreline. To add to that, FPX's only loss comes as a close 2-1 against current first-placed Edward Gaming and they've not lost any maps elsewhere.
Considering the league so far, I'd even put FunPlus Phoenix as the strong favorite here, however, Top's history and stature evens out the odds, despite their form. As such, the odds are very close, with FPX coming in at -119 to win on Betway, while Top sees a moneyline at -112.
I would have been happy backing FunPlus Phoenix as a decisive favorite, so at -119 it's almost a no-brainer. The FPX moneyline is definitely the way to go and we might even see a 2-0 here.
Best Bet: FPX -119 at Betway
Team Vitality vs MAD Lions – February 6
We're back to the LEC, this time in a much less high-profile bout. Vitality faces MAD Lions in what is expected to be a one-sided match and this one should be very straightforward.
Other than a win against Misfits, it's been misery from Vitality, which has looked poor all around and seems destined for a low-placing finish. Meanwhile, MAD Lions are riding the wave of a strong 2020 and despite an early stumble still look to be one of the better teams in the LEC.
Overall, MAD Lions are the far superior side, both in form and individual skill, so it should be no contest. Surprisingly enough, the odds are actually very decent for a MAD Lions moneyline at -200 on Betway, and we'll once again be taking a small risk for a decent reward here.
Best Bet: MAD Lions -200 at Betway
IG vs RNG – February 7
Last but not least comes another big matchup from the LPL, this time with Invictus Gaming facing Royal Never Give Up.
Both teams are big names in the region, however, one is looking much better off than the other so far this year. RNG currently sits third in the standings with just one loss and five wins, while Invictus is down in eighth with a 3-3 scoreline.
Again, it's a match of good form against some inconsistency with very decent moneyline odds for the favorite. Considering both teams' form, RNG should be taking this one, however, anything other than the moneyline is a bit too risky, so the best bet is backing RNG to win at -145 on Betway.
Best Bet: RNG -145 at Betway
---
How To Bet League of Legends Moneyline
Moneyline bets are one of the most straightforward ways of betting and if you've done it in any other sport, it's no different in League of Legends. Simply pick which team you think will win, place your bet and wait on the result.
These bets always feature a favorite and an underdog, represented by a (-) minus sign or (+) plus sign in American odds. When betting on the favorite, the (-) minus signifies what you would need to bet to win $100, while on the other hand, the (+) plus shows what you'd win if you bet $100.
It's important to note that not all bookmakers currently offer League of Legends options, and while it is becoming more popular, many sportsbooks that have integrated esports may have a limited selection. However, we've made finding a good place to bet very easy, with a comprehensive list of the best online esports betting sites.
What Are League of Legends Prop Bets?
Prop bets, aka proposition bets, are as common in League of Legends as they are in any sport. Rather than betting on the outcome, you can bet on specific events in the game.
When it comes to League of Legends, this includes things like the number of games in a series, which team will win a specific game, first kills, towers, dragons or barons – really just about anything that will happen in the game.