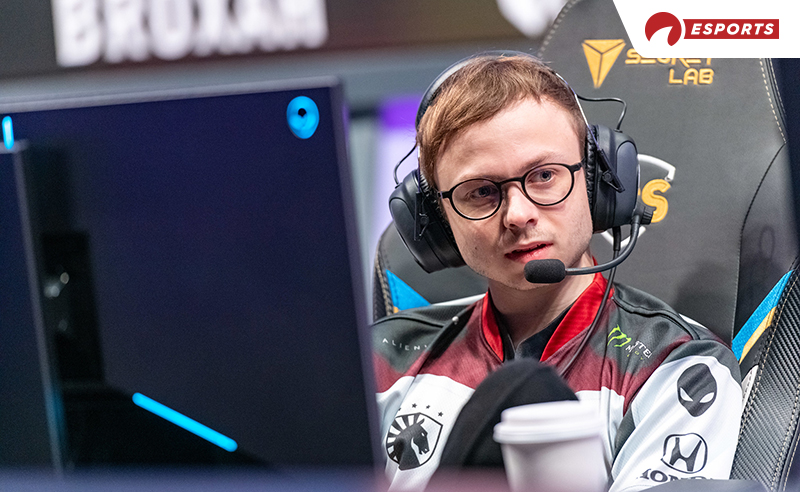 League of Legends action is back in full swing this week, with the LPL returning from its mid Split break, joining the other major leagues.
This means we'll see a week full of exciting games just about every single day and, of course, a ton of wagering possibilities. Most of our best picks will once again come from the LCS and the LEC, but a few choice Chinese and Korean matches are not to be missed.
Before we dive into our picks, make sure to familiarize yourself with all things League of Legends betting, and let's dive right in.
Oh My God vs Victory Five – February 25
Our first pick of the week comes with the return of the LPL, as we look at an interesting clash at the lower end of the standings.
Oh My God takes on Victory Five in what is set to be a very one-sided clash in favor of the latter. So far, the LPL has been brutal for OMG, which has won just one series in seven, while winning just four maps overall. V5, meanwhile, has been faring decently, currently sitting at a 4-4 scoreline.
Overall, OMG is tipped to finish in the bottom few, if not even at rock bottom, while V5 is destined for the playoffs at the very least. This match is likely just a stepping stone for the favored Victory Five, and I'd expect them to slaughter their opponents here.
The moneyline for V5 sits at -250 on Betway, showing little value. However, considering how much stronger the favorites are, a clean 2-0 is well worth backing at an appealing +128.
Best Bet: V5 to Win 2-0 (+128) on Betway
Misfits vs Excel – February 26
Moving on to Friday, we see two western brawls, starting off with Misfits vs Excel in the LEC.
This match should be a complete blowout but surprisingly sees very strong odds for the favorites, Excel. Coming in at -154 on Betway, the Excel moneyline is possibly one of the best bets this week, as honestly there's no way they should lose.
This mainly comes down to form, with Misfits in absolute shambles currently. They started off strong in Week 1 with two wins but have completely lost their edge since. In the last nine games, Misfits has won just once and that was against Astralis, which was then at the bottom of the standings. Essentially, Misfits is on an eight-game losing streak against teams that aren't in the bottom two.
Meanwhile, Excel is a fairly decent side. They've performed just about as expected, beating all the weakest teams (like Misfits, Vitality and Astralis), while losing to the top dogs. Overall, they're a strong mid-table side that excels at taking down weaker teams but isn't yet at the level of the top dogs.
As such, the best bet here is the simple Excel moneyline at -154 and it's looking as close to a sure thing as there can be in betting.
Best Bet: Excel (-154) on Betway
Team Liquid vs TSM – February 26
Our next pick moves us to the LCS, this time with something a little more interesting. Team Liquid takes on TSM in what is certain to be an exciting match.
Liquid enters as a strong favorite at -250 on Betway, while TSM sees underdog odds of +175. However, looking at the teams' performances, it should be a lot closer. So far, Liquid has struggled in the LCS. Despite coming in as one of the favorites, they find themselves in fifth with a 5-4 scoreline and struggling to achieve consistent results. TSM, meanwhile, sits tied in second with a 6-3 scoreline.
When all is said and done, I'd expect both to finish in the top few spots with Liquid even ahead of TSM, but it's clear Liquid is currently struggling for form. That's why backing the underdogs is the best bet here; a combination of poor Liquid form and very good TSM odds makes the TSM moneyline at +175 well worth it. The bet is slightly risky as it will be a close game, but the odds more than justify taking a small risk here.
Best Bet: TSM (+175) on Betway
DRX vs Hanwha Life Esports – February 27
Saturday kicks off with a return to eastern League of Legends, specifically the LCK. We're set to see a very exciting clash at the top half of the table, with DRX taking on Hanwha Life Esports.
So far, both teams have been performing above expectations, occupying third and fourth in the league and taking down some big names. DRX is ahead of HLE by just one win, with the teams seeing scorelines of 7-3 and 6-4 respectively.
With both overperforming and being in solid form, it's difficult to pick a favorite. On one hand, DRX has a slight edge in form, but HLE did take them down earlier in the season. This is one that could really go either way. As such, it's a bit too risky to pick a winner, but there is a great prop alternative.
The best bet here is no doubt the totals map pick, with OVER 2.5 Maps at -105 on Betway being too good to be true. Both teams are what we call "2-1 merchants" – essentially, they love close games, and almost all of their matches have resulted in 2-1 scorelines.
Of 10 matches played so far, DRX has played 28 games, while Hanwha Life Esports has played 27. This means DRX has had eight of 10 matches go to three games, while HLE has had seven of 10 matches go to three games – by far the two highest numbers in the whole league.
Taking all that into account, I'd be very surprised to see this be anything but a 2-1 and at -105 on Betway, this is a wager you cannot miss.
Best Bet: OVER 2.5 Maps (-105) on Betway
Schalke 04 vs Misfits – February 27
Next up is Schalke vs Misfits and being another Misfits game, you might already know what this means.
That's right, we once again expect Misfits to lose. They've been terrible recently and can't really seem to beat anyone, with just one win in their last nine, against another struggling team. Schalke, meanwhile, has slipped after a solid start and is in the bottom half of the table after losing four in a row.
This is, however, the perfect game for a bounce-back and for a team that has beaten Rogue and G2, the out-of-form Misfits shouldn't stand a chance.
Again, the odds aren't the highest at -167 on Betway for the Schalke moneyline, but the likelihood of Misfits winning is so low it's still a great bet.
Best Bet: Schalke 04 (-167) on Betway
100 Thieves vs Cloud9 – February 28
Sunday sees us close out our tips with two LCS matches and much like last week, they feature some of the biggest names.
First up is 100 Thieves vs Cloud9, a clash at the very top between first and second place. So far, C9 has no doubt been the strongest team of the LCS and deservedly is at the top with a 7-2 scoreline. 100 Thieves, meanwhile, have been impressive themselves and are in a three-way tie for second place at 6-3.
Despite the Thieves' high ranking, it's impossible to doubt Cloud9 here. They've dropped just two matches and have already overcome their opponents once this season. C9 has an edge in individual skill and experience, leaving little hope for 100 Thieves.
Therefore, the best pick here is the clean moneyline for C9, which can be found at a respectable -167 on Betway.
Best Bet: Cloud9 (-167) on Betway
Immortals vs Team Liquid – February 28
Last but not least comes Immortals vs Team Liquid – surprisingly, a clash between two teams in the middle of the table.
Liquid initially entered this LCS season as one of the favorites but is bogged down with a 5-4 scoreline in fifth place. Immortals, meanwhile, sit in seventh, with four wins and five losses being a huge improvement over last year.
Overall, it's a match of an underperforming favorite against an in-form underdog. This is a great one for bettors, as we can take a small risk on Immortals that has the potential for a huge payoff.
At +375 on Betway, the Immortals moneyline is huge, but it is actually very possible it comes through – Immortals even beat Liquid in their opener in Week 1. Of course, it is a risk, but the Immortals moneyline is well worth taking and as such is the best pick for this match.
Best Bet: Immortals (+375) on Betway
---
How To Bet League of Legends Moneyline
Moneyline bets are one of the most straightforward ways of betting and if you've done it in any other sport, it's no different in League of Legends. Simply pick which team you think will win, place your bet and wait on the result.
These bets always feature a favorite and an underdog, represented by a (-) minus sign or (+) plus sign in American odds. When betting on the favorite, the (-) minus signifies what you would need to bet to win $100, while on the other hand, the (+) plus shows what you'd win if you bet $100.
It's important to note that not all bookmakers currently offer League of Legends options, and while it is becoming more popular, many sportsbooks that have integrated esports may have a limited selection. However, we've made finding a good place to bet very easy, with a comprehensive list of the best online esports betting sites.
What Are League of Legends Prop Bets?
Prop bets, aka proposition bets, are as common in League of Legends as they are in any sport. Rather than betting on the outcome, you can bet on specific events in the game.
When it comes to League of Legends, this includes things like the number of games in a series, which team will win a specific game, first kills, towers, dragons or barons – really just about anything that will happen in the game.