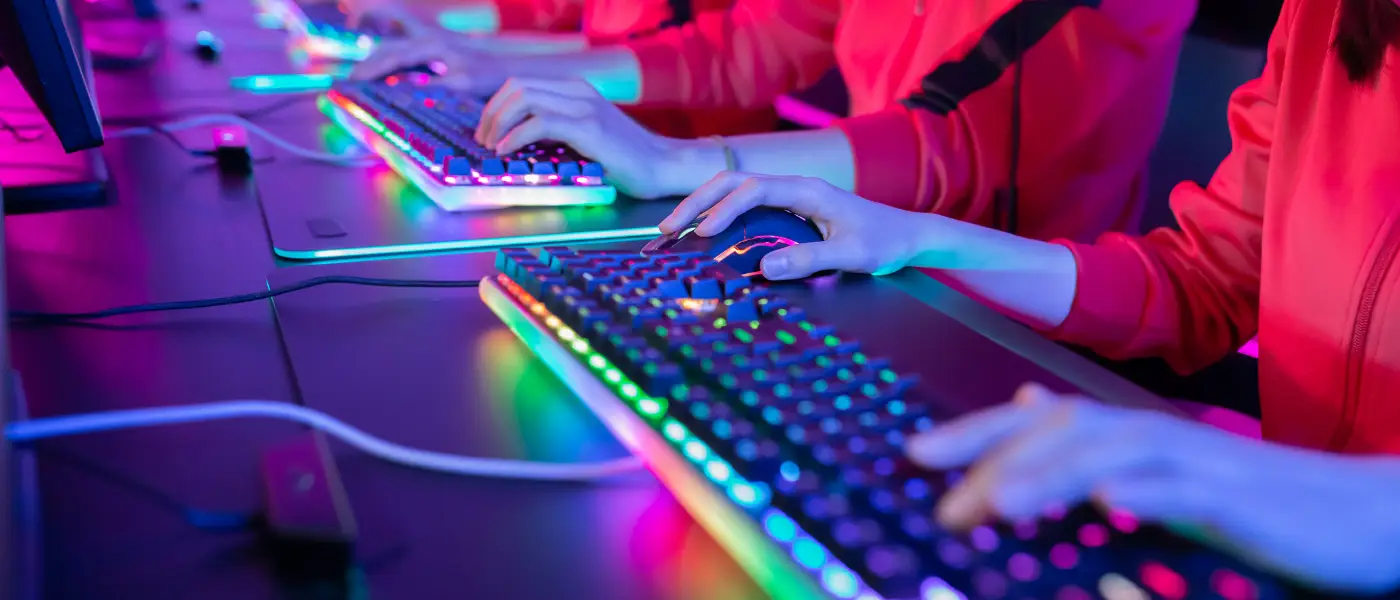 Ted Leonsis said what was to be expected about his excitement over the sports-betting opportunity in a recent interview. But it was his comments about esports betting that are perhaps more informative.
The head of Monumental Sports & Entertainment and the owner of the NBA's Washington Wizards and the NHL's Washington Capitals was speaking a fortnight back at the first Sportradar Connect event.
Leonsis, an advisory board member at Sportradar, was unsurprisingly effusive about the potential for gaming and streaming to reinvigorate the sports sector.
Leonsis Bullish on Esports
A "really important" part of that would, he suggested, be esports. "Wait until you see esports, gaming, and betting all start coming together and how big that industry will be," he told an online audience.
Monumental's esports interests are already extensive. The company has a significant interest in aXiomatic, which owns Team Liquid. It's also built a state-of-the-art 'interactive gaming concourse' next to Monumental's Capital One Arena where Wizards District Gaming, the NBA's esports franchise owned and operated by Monumental, practices and plays.
Leonsis' company has also invested in Epic Games. During the Sportradar Connect broadcast, he noted that at 60 million players worldwide, Epic's Fortnite dwarfed the five million players of basketball around the world.
"What it all comes down to is that it is global in nature," he added before suggesting that Twitch will soon enough be "as big and as valuable as ESPN."
"Imagine when League of Legends starts to build in more competitiveness in gaming and that you can start to bet real-time on gaming," he added. "It is so hard to follow on a screen if you are a novice because there is so much action, but that is just a multiplier of how many prop bets you will be able to do."
User Generation
As Leonsis suggested, if there is a generational shift taking place, it is about more than just viewing habits. Using Twitch as an example, the difference is how a new generation participates in media compared to what went before.
"Right now, Twitch is different from ESPN in the sense that very little of the content on Twitch is programmed but rather is user-generated live streaming content," says Jeff Cohen, VP of strategy and IR at Esports Entertainment.
That user-generated element is hugely important, and it signals where esports deviates from a traditional sport. "Twitch absolutely has the potential to surpass ESPN in viewership simply on the fact their business is a platform in which individuals and companies (including ESPN) can stream content," says Moritz Maurer, chief executive and founder of GRID Esports, a data technology platform.
But the betting element to all this does have some hurdles. "The vast majority of content on Twitch will likely never be 'bet-able' as this would be like trying to make betting lines on a bunch of guys playing pickup basketball at the park," Cohen points out.
The other problem for esports in the US, at least for the time being, comes down to regulation. "The only hold back for real-time betting on gaming in the US is the current legislation," says Maurer.
"In many states, esports betting is classified the same as betting on reality TV where the offers are limited by sports-betting bills. This is already on a path to change in states like New Jersey where they will be looking to classify esports as a traditional sport under the law."
The Clock Is Ticking
This change will surely come in time. What Leonsis has picked up on is a fact that is evident whenever anyone starts talking about esports – this is a generational change. Both Cohen and Maurer make the point that the reason why there is so much bullishness about esports – and betting – is the generational switch that is taking place.
"The drive of brands to engage an esports and gaming audience is the fight for the customer of the future," says Maurer.
Arguably, the ground is already shifting. Leonsis told the audience that he expected NBA2K to potentially be the means to educate a new generation about the actual NBA. But a likelier outcome at present is that one of the top esports games might soon enough come to rival the traditional leagues.
"I think esports titles based on real-world sports are likely limited in their fanbases to a subset of the fanbase of the real-world sport," notes Cohen. "However, I am more bullish that esports such as League of Legends or DOTA could eventually eclipse a traditional sport like baseball in popularity."
"Esports has a catch-up game of its own, learning how to take these massive amounts of fans and monetize them effectively which traditional sports does exceptionally well," concludes Maurer. "Live esports betting is an effective way of doing this. Not only will live betting drive the industry financially but also multiply its viewership through fan engagement."