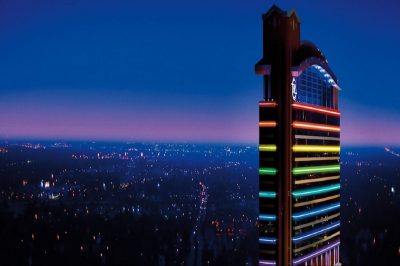 After the restrictions for operating during the pandemic were revised, the MotorCity Casino Hotel based in Detroit is planning to reopen on December 23. According to an official statement, the relaunch of the casino is scheduled for 1 p.m. on Wednesday, a couple of days before Christmas.
Before the casino reopens, the entire staff will be tested for COVID-19. To be able to operate, the casino will follow strict health and safety protocols. Those include wearing masks by customers and casino employees while being inside the casino, temperature checks upon entering the facility, enhanced disinfection and cleaning of the casino. Smoking will be prohibited inside MotorCity Casino and to ensure social distancing, seats on table games will be removed and slot machines will not operate. To provide even bigger protection, there will be plexiglass barriers installed on table games.
Michigan Revises COVID-19 Restrictions to Allow Reopening of Entertainment Venues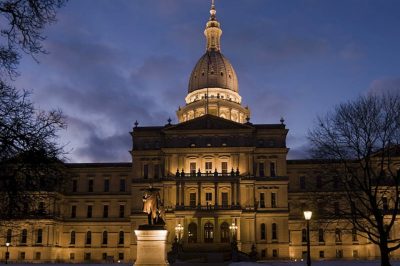 On December 18, the state of Michigan announced its revised COVID-19 order to allow high schools and some entertainment businesses to reopen. According to the new restrictions, casinos in the state will be allowed to operate at a maximum capacity of 100 guests, while indoor bars and restaurants should remain closed. Indoor establishments will be allowed, however, to offer delivery services. The consumption of any food or beverages inside the casinos, however, is prohibited.
In a statement published on Sunday, MotorCity Casino expressed its appreciation for the revised order. By being able to resume its operation, the casino will be able to provide the much-needed healthcare and employment to the staff that works at MotorCity Casino in Detroit. Despite the limited capacity, the company ensured that it will not lead to long waiting lines to enter the MotorCity Casino.
During the pandemic, the casino industry in Detroit suffered great losses that resulted in millions of dollars missed tax revenue. The Michigan Gaming Control Board reported a 55% year-over-year slump in slots and table games revenue in 2020.
The revised restrictions also allowed bowling centers and movie theaters to reopen, following the health and safety protocols. The maximum capacity of 100 people also applies to these facilities and indoor food and drink establishments should remain closed. The current state order is in effect until January 15, 2021.
Following the news for the revised pandemic restrictions, MGM Grand Detroit also announced its plan to reopen on Wednesday, at 5 p.m. While slots and video poker machines, as well as BetMGM Sportsbook, will be instantly available on the relaunch day, the table games will open on Saturday.
Two of the three Detroit casinos have already stated their reopen dates, following the revised COVID-19 order. The only one left is Greektown Casino, which currently has not announced its relaunch but tweeted that customers can soon find out the official date of its reopening.