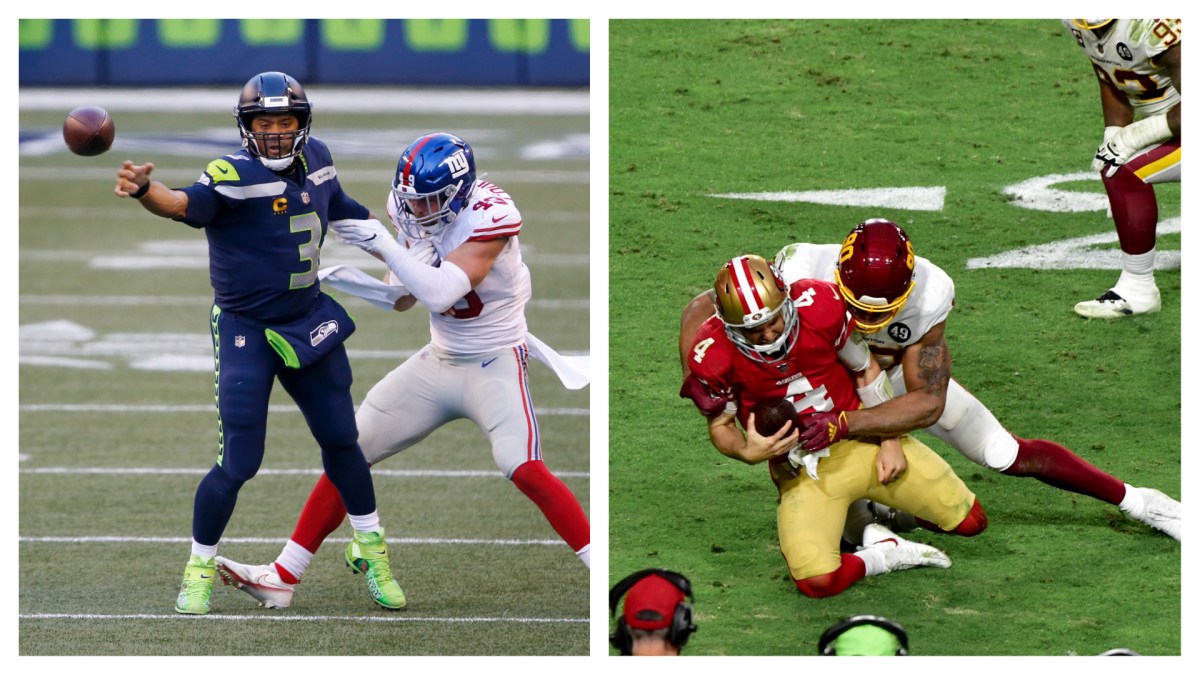 NFC Wild Card preview? Wilbon likes Washington over Seattle originally appeared on NBC Sports Washington
During the Thursday episode of ESPN's "Pardon the Interruption," co-hosts Tony Kornheiser and Michael Wilbon were split on who they thought would come out on top between Washington and Seattle this Sunday.
It's a vital Week 15 matchup for the Burgundy and Gold, as they'll attempt to keep their one-win lead atop the NFC East. Despite their current winning streak, Kornheiser still went with the favorites.
"I think I've got Seattle. They're 3-1 in East Coast games this year so they're not troubled by the trip," Kornheiser said. "I'm nervous about the quarterback circumstance for Washington. I feel more comfortable with Alex Smith than Dwayne Haskins."
Download and subscribe to the Washington Football Talk Podcast
Kornheiser also mentioned the odd factor that this could end up being the matchup in the first round of the playoffs, as well as in the same venue.
"If I were Seattle, I'd rather play Washington, where home-field means nothing, rather than play the Rams or Tampa Bay," Kornheiser said. "The way I look at the game is very simple. Can Washington's defense, which is now (ranked) No. 6 and is improving all the time in terms of points (allowed), can they stop Russell Wilson? It surprised me to find out he's been sacked 40 times. I didn't know it was that many times."
Wilson's propensity to prolong plays with his legs sometimes backfires. It can also lead to incredible plays, which Washington's secondary will have to especially be wary of. Playing the foil to Kornheiser, Wilbon said Washington's four-game winning streak came on the back of their defensive strength. Especially impressed with Washington's win over Pittsburgh, Wilbon posed a question right back at his co-host.
RELATED: Why one insider could see Washington beating the Seahawks in January
"The question is Tony, can Russell Wilson stay upright and be the Russell Wilson we saw during the first third of the season?" Wilbon said. "Against that defense, which in the latest third of the season is wow, they've controlled action – particularly that front seven.
I'm going to take the Washington Football Team at home."
"Good for you, you're such a homer," Kornheiser quipped to his former Washington Post colleague. "That makes me happy."